Managed care organizations have been at the forefront of efficiency since their inception. About 75% of patients in the United States now receive healthcare from managed care organizations, creating a massive demand for professionals with experience working in managed care delivery systems.
At Martin Grant Associates, Inc. we specialize in identifying insurance professionals who fit the needs, vision, and culture of your organization. From passive candidates to ones who are inactive online, we have the managed care experience and industry expertise to deliver your organization the best fit.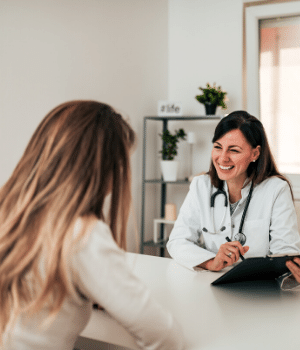 Insurance Recruiting Solutions
Managed care organizations are feeling the squeeze of a tight talent market. There are several trends deepening the hiring challenge, including an aging workforce reaching retirement age, high employee turnover, and a shortage of young professionals entering the industry. In the fast-paced world of managed care, organizations can't afford to have a pivotal role remain empty during a slow search for talent.
By partnering with Martin Grant Associates, Inc., you'll be able to quickly fill your opening with a tremendous candidate.
Managed Care Roles We Place
Martin Grant Associates, Inc., has cultivated a strong network in the managed care space, enabling us to solve your workforce challenges with speed and accuracy. Some of the managed care roles that we regularly place include:

Account Executive: Property and Casualty Healthcare
Account Manager: Property and Casualty Healthcare
Assistant Account Manager: Managed Care
Business Analyst
Business Configuration
Care Management
Claims
Clinical Coding
Contracting
Credentialing
Disease management
Enrollment
Health Informatics Analyst
Healthcare Data Analyst
HEDIS Clinical Nurse Specialist
Managed Care Analyst or Specialist
Managed Care Property and Casualty Account Manager
Managed Care Underwriter
Medical Director
Medical Economics
Medical Reimbursement
Member Marketing
Network Management
Pharmacy
Practice Leader: Property and Casualty Healthcare
Producer Property and Casualty Healthcare
Program Manager: Property and Casualty Healthcare
Project Management
Provider Audit
Provider Contracting
Provider Relations
Quality Management
Reimbursement
RN Case Manager
Utilization Review
Vice President
Our Practice Areas
Launch Your Search
Partner with Martin Grant Associates, Inc., and we'll find you an experienced managed care professional who fits seamlessly into your company. Contact us today to learn more.